ОСВЕДОМЛЕННОСТЬ О ЗАКОНОДАТЕЛЬСТВЕ И ПОЛИТИКЕ В ОБЛАСТИ КОНКУРЕНЦИИ СПОСОБСТВУЕТ АДЕКВАТНОМУ УРОВНЮ КУЛЬТУРЫ КОНКУРЕНЦИИ НА БЛАГО ГРАЖДАН
The European Union funded project "Support for structured policy dialogue, coordination of the implementation of the Association Agreement and enhancement of the legal approximation process for the Republic of Moldova" provided assistance to the Republic of Moldova, its institutions, business society and citizens in their path towards EU integration in the field of competition law and policy. In the frame of the above-mentioned EU funded project, a special Dawn-raid Manual as well Competition Enforcement Manual were drafted and submitted to the Competition Council as a guidance and tool for effective enforcement. A brief analysis of different organisational options of competition authorities as well as the analysis of proposed merger of the Competition Council and ANRE (Energy regulator of the Republic of Moldova) have also been submitted in the frame of the project. In addition, a special study on "Competition Law in Telecom sector" has also been drafted in order to highlight the challenges in this sensitive sector.
Overall, the competition law and policy are very complex issues and additional assistance shall be needed, based on specific needs of the beneficiaries, relevant institutions in the Republic of Moldova. A Competition (corporate) compliance manual as well as Guidance for fighting bid rigging in public procurement may be very useful documents to be drafted, submitted and used, hence the project may be providing further support in these areas in the nearest future in order to enhance the competition domain in the benefit of the citizens. The proper information about the rules, possibilities and benefits of competition constitutes an effective tool for awareness raising and thus contributing to an adequate level of competition culture.
Efficient Competition Law and Policy has always been the basic element of the EU philosophy and represents one of the pillars of the efficient market economy and thus of the EU internal market. It therefore it is highly important that the European Union works extensively on introducing and protecting of competition rules by their member states as well as by all countries having special agreements with the European Union, the Republic of Moldova included.
An efficient market economy is in focal interest of all – consumers as they can get better choice and price/quality ratio, undertakings competing on the market as they can succeed due to their business acumen and ingenuity, provided that they are granted a level-playing field, and national economies as efficient competition, which is the basic and inevitable element of an efficient market economy, leads to better competitiveness and economic growth.
However, efficient competition (and market economy) cannot happen by itself – there are three basic elements that are inevitable to provide for an efficient competition; these elements are (a) a transparent, non-discriminatory, and user-friendly legal framework that provides for easy entry to the market and to raise the level of competition pressure, (b) credible institutions and (c) effective implementation of the rules.
The Competition Council has a variety of competences – potential competition distortions can be detected, proved, and prohibited and sanctions imposed either based on notification of alleged infringements.
Competition Council of Moldova has sole competence not only over Antitrust (restrictive agreements and abuse of dominant position) and control of concentrations what is usually the case in majority of the EU member states but has also the competence to deal with the state aid, unfair competition as well as with the state distortions of competition, primarily reflected as acts of local authorities.
This scope of competence calls for independence and autonomy of Competition Council to provide for enforcement of competition rules without any pressure, either political or based on potential capital interests. This is a common standard in the European Union and its member states and as such also represents a mandatory obligation and firm commitment under the Association Agreement.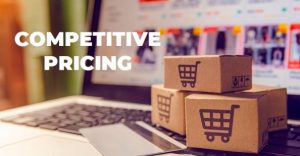 Where does Moldova stand in the implementation of competition law and policy?
The Republic of Moldova undertook specific and clear commitments regarding the transparency of the competition law and policy and its implementation as well as functional independence of the institutions concerned under the Association Agreement stipulations.
The Association Agreement is however not the only binding document for Moldova regarding competition law and policy. Quite similar substantial stipulations can be identified also in Articles 19-21 of the CEFTA Agreement to which Moldova is a party.
Having in mind that a market dominance or significant market power may be understood as a specific entry barrier, a sound competition law and policy is very important also in the context of respecting the WTO rules on trade between the nations, so it is very important to know the rules, to respect them and to know how to react in potential case of competition distortion, either in its active or passive capacity.
Functional independence and absence from different pressures represents a key element for correct implementation of the rules and thus for credible enforcement record of all institutions granted authorisations on behalf of public interest and that must be the indisputable precondition also for the Competition Council, guardian of the public interest in a market economy. The aim of competition law and policy is to provide for level-playing field and efficient implementation, especially by prevention from distortions – fighting cartels and abuses of dominance and prohibiting concentrations that would significantly impede effective competition.