'Storytelling for Civil Society' 2023 Course: Apply Now!
With so much 'noise' in public discourse, it's difficult for civic activists to get their stories heard. But help is at hand. In 2023 our EU-funded Eastern Partnership Civil Society Facility Project, in partnership with OEEC, will run an online course on 'Storytelling for Civil Society'.
The course will run for approximately 6 weeks (during February/March 2023) and will include a mixture of 'live' workshops, video tutorials, individual coaching, and home assignments. The course will be delivered through the 'Cities of Learning' platform, with successful participants receiving certificates and 'Cities of Learning' online platform credits.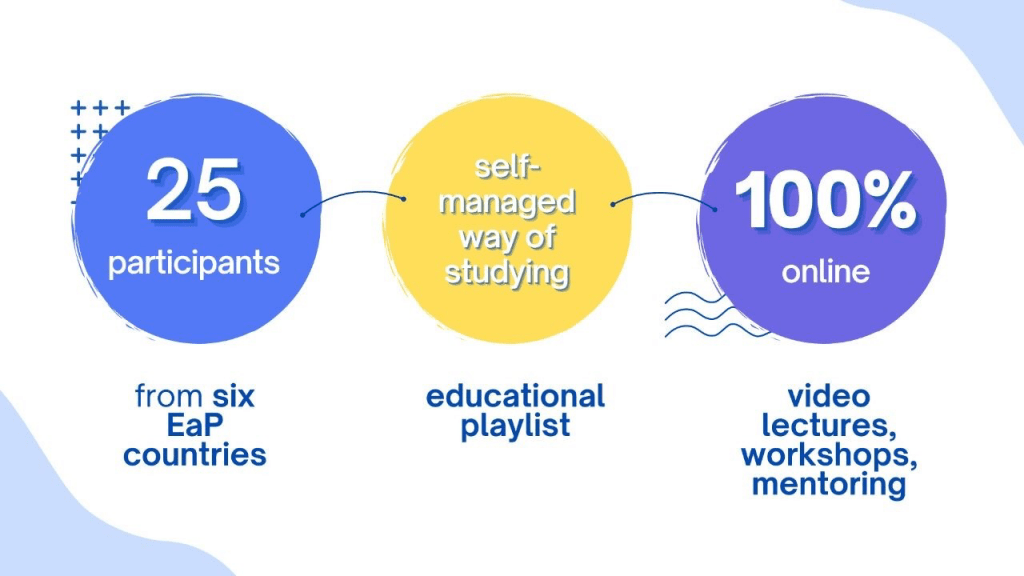 Who is the course for?
Civil society leaders / project leaders / communication managers working in civil society organisations from the Eastern Partnership countries (Armenia, Azerbaijan, Belarus, Georgia, Moldova and Ukraine), as well as activists and volunteers, social start-up leaders, social entrepreneurs.
What will you achieve by taking the course?
You will better understand why stories are the most powerful communication tool;
You will be able to convert some of your messages into powerful stories;
You will be able to successfully create and shape your own stories;
You will learn how to shift your audience's perceptions about your messages;
You will know how to broadcast your stories more widely and convincingly.
How to apply for this course?
The course is free and will be open to all from civil society in the Eastern Partnership countries via the 'Cities of Learning' portal. All those interested in joining the course, please find out more details here.