Startups take wings with XY Accelerator V. The most daring business ideas have reached the final stage of the programme
After three months of intense work, the finalists of the XY Accelerator V programme are just one step away from seeing their dream come true. The programme launched by EU4Moldova: Startup City Cahul has ended, and the ten teams that remained in the competition are now ready to present their business ideas to investors to attract the first investments.
Seventeen small teams with big ideas enrolled in the XY Accelerator V programme and went through several stages where they gained valuable experience as well as practical advice on how to develop a successful startup.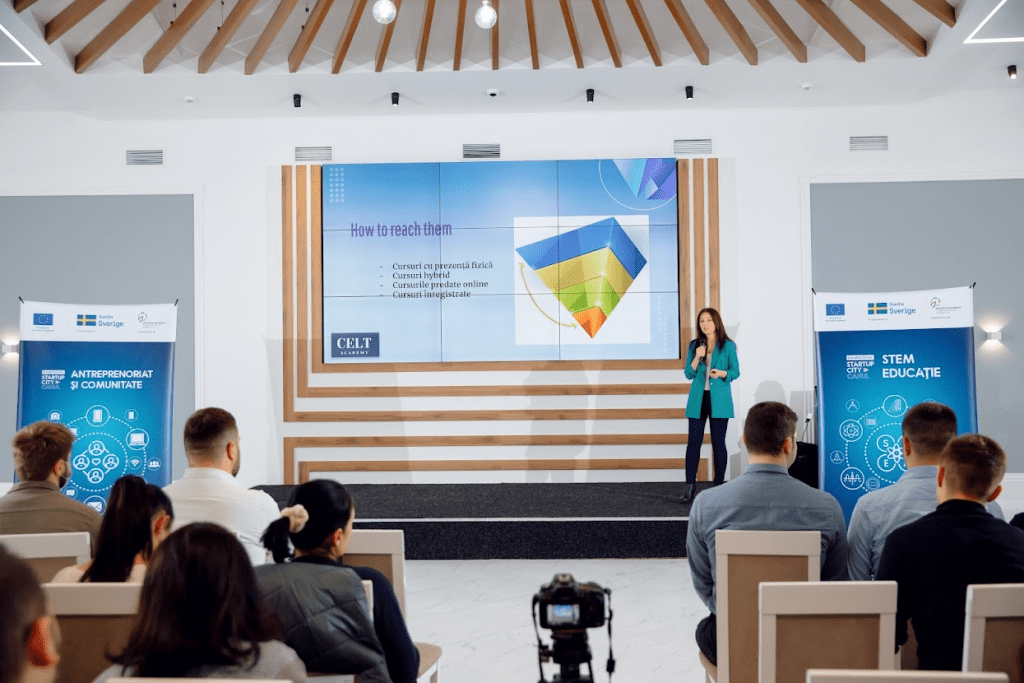 At the moment, ten teams are active in the programme, of which three are from the Cahul region. Two teams are at the ideation stage, three have a minimum viable product and five teams have managed to record sales.
The participants attended entrepreneurship courses, workshops approaching product development, effective marketing, sales and negotiations, and customer support, had office hours with mentors such as Traian Chivriga, Olga Melniciuc and Alexandru Lebedev, thematic workshops, bootcamps, external mentoring with access to over 30 niche experts and pitch training.
Among the participants of the accelerator are several girls and women, motivated to succeed in the business world. One of them is Mariana Pascal, English teacher and entrepreneur from Cahul. She decided to capitalize on her experience in both fields and set up the Center for Teaching Business English Courses for Entrepreneurs, CELT Moldova, a startup that she hopes to develop thanks to the XY Accelerator V programme.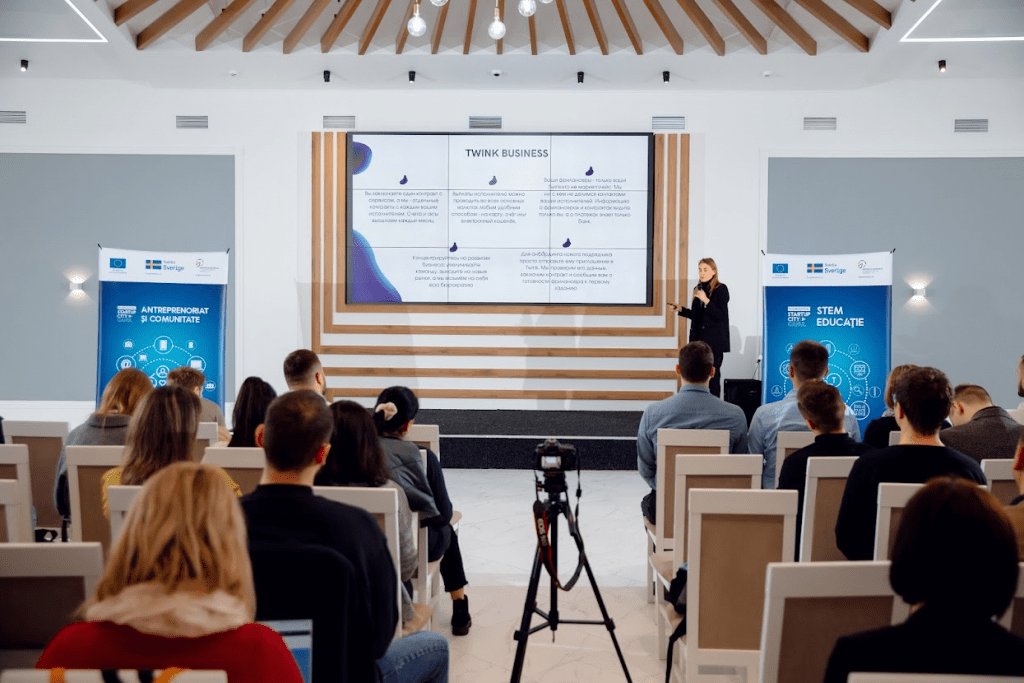 A participant in the programme is Maria Cerkas from Cahul, the founder of the TWINK platform, which involves connecting large companies with freelancers by concluding contracts, instant payments, tax consultations and in case of conflicts – mediation. All to give freelancers insurance and a guarantee in case the client goes bankrupt. "The accelerator gave us the opportunity to invent an interesting idea. At the accelerator I learned many things: setting the strategy, calculating the budget, etc. The team and mentors motivated us a lot. Thanks to them, we accelerated the implementation of the idea", says Maria Cerkas.
In the previous editions of XY Accelerator V, out of 96 accelerated startups, 15 teams obtained investments worth $393,000, worked with more than 80 mentors and gained access to an extensive community of local experts and investors.
XY Accelerator V was accomplished by XY Partners within EU4Moldova: Startup City Cahul, a project implemented by ATIC and financed by the European Union in partnership with the Embassy of Sweden.