Team Europe in a regional visit to Balti
The Ambassador of the European Union and the Ambassadors of EU Member States, as Team Europe, participated in a regional visit to Balti on 19 May. Together with his colleagues, the Ambassador of France, Ambassador of Czech Republic, Ambassador of Poland, Ambassador of Sweden, Ambassador of Austria, Deputy Head of Mission of Italian Embassy, the General Consul of the General Consulate of Romania to Bălți, as well as a diplomat representing the Embassy of Hungary, the EU Ambassador Peter Michalko met with local authorities, representatives of civil society organizations, as well as local media.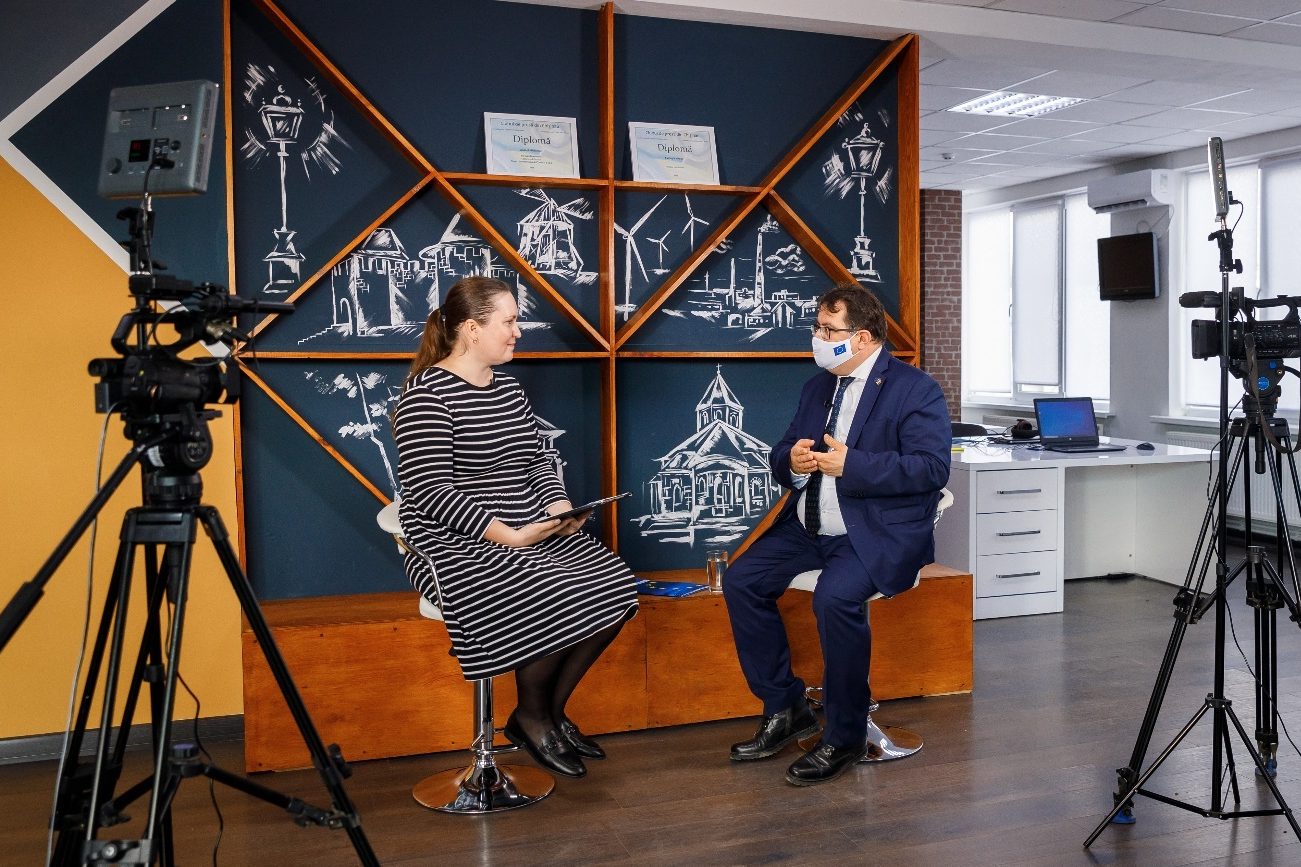 A highlight of the visit was the exceptional EU Talks session with the students from Alecu Russo Balti State University, on the occasion of the 10th Anniversary of the EU Information Centre. Team Europe shared with the students their views on how to develop and improve on a personal level, as well as discussed important aspects related to the well-being of the country and society.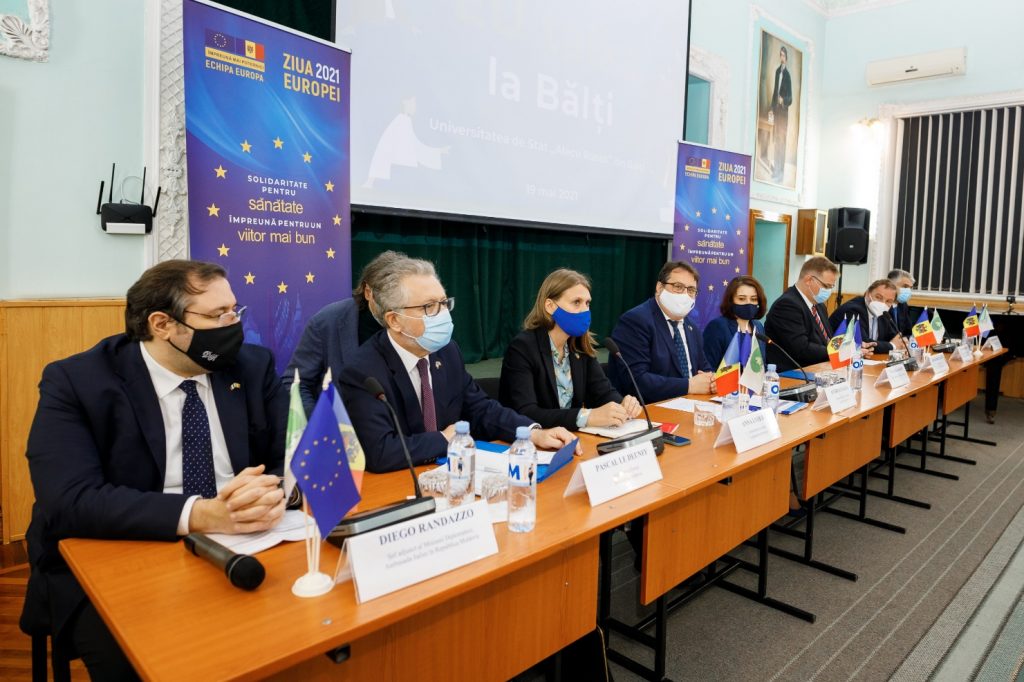 The "EU Talks" event was followed by the handover of 11 new trolleybuses purchased with the support of EU and Eastern Europe Energy Efficiency and Environment Partnership (E5P). The new modern trolleybuses, which operate on electricity and batteries, offer to the inhabitants of Balti municipality better and safer conditions for public transport, while contributing to better environment.
During the visit, the Team Europe reiterated the tangible support offered to the citizens of Balti. This was followed by an event at the "Dimitrie Cantemir" Lyceum. The officials' agenda included a meeting with the representatives of the Research Institute of Field Crops (RIFC) "Selectia". Both institutions benefitted from EU and EU Member States support via the partnership with Germany and Austria. Team Europe remains close to the citizens of the Republic of Moldova by delivering impactful assistance programs.