The prospects for private sector participation in infrastructure development and financial sector development in Moldova
The workshop on Private sector participation in infrastructure & financial market development was successfully held on the 8 and 9 December in Chişinău. The event was organised by the EU Project "Support the Moldovan Government in Identifying and Preparing Projects Linked to the Implementation of the Association Agreement" (PPF Project) and supported by the EU Delegation to Moldova.
The workshop gathered more than 80 participants from government institutions and other public bodies, international financial institutions operating in Moldova, investors, private sector associations and university students in an interactive discussion on the prospects for private sector investment in the country.
The first day of the workshop focused on the large infrastructure projects supported by the private sector. After opening words by Magdalena Mueller-Uri, Head of Cooperation at the EU Delegation to Moldova, Tigran Krmoyan form RENCO Armestate from Italy/Armenia shared the successful experience of a private investment case in the energy sector of Armenia. Jose-Luis Gomez Pasqual from Premier Energy brought the discussion closer to home by speaking about Premier Energy's experience in Moldova. Final keynote speech of the day delivered by Dr. Mathias von Tucher focused on Danube Logistics experience in Giurgiulești Port, owned by the European Bank for Reconstruction and Development (EBRD). The panel discussion that followed included State Secretary from the Ministry of Finance, Ion Gumene; State Secretary from Ministry of Infrastructure and Regional Development, Constantin Borosan; Head of European Investment Bank Representation in Moldova, Alberto Carlei; EBRD Associate Director and Senior Banker, Alexandru Cosovan; and PPF Project expert Spyros Valatas.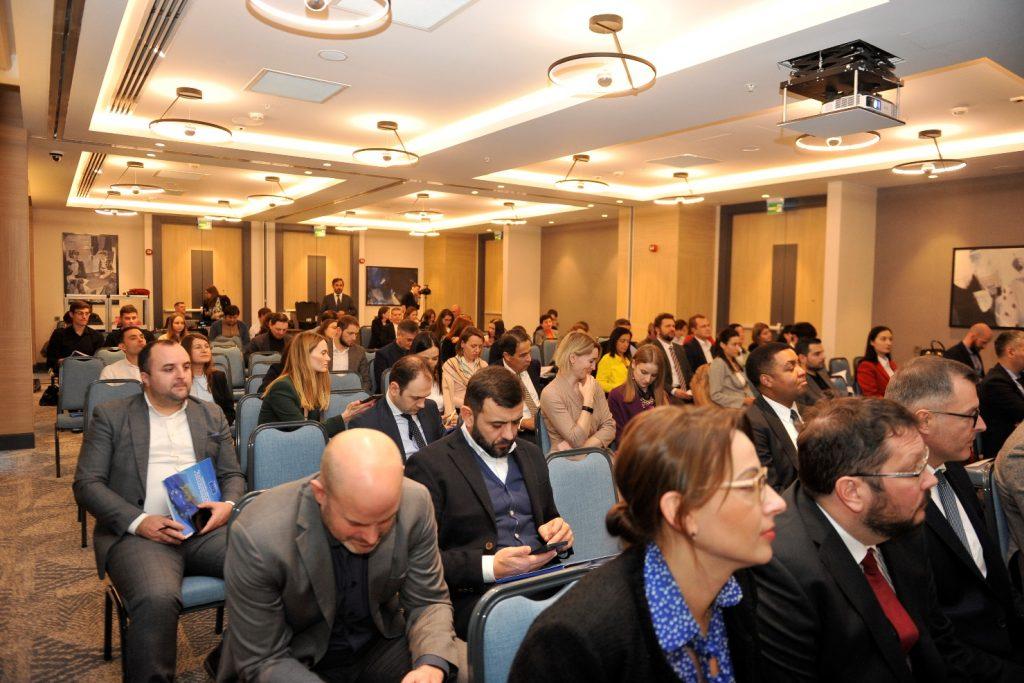 The Victoriabank CEO Bogdan Plesuvescu opened the second day discussion about financing options in Moldova, followed by Paul Swoboda from Grawe Carat, part of Grawe Group from Austria, who spoke about their experience as international insurance company operating in Moldova. The panel discussion welcomed Governor of the National Bank of Moldova, Octavian Armașu; Resident Representative at International Monetary Fund, Rodgers Chawani; Vice President of National Commission for Financial Markets, Vitalie Lemne; MAIB CFO, Macar Stoianov; OTP Bank CEO, Bogdan Spuza; and PPF Project expert Constantinos Kyriakopoulos. In conclusion of the day Yiannis Skeparnias from Synergy Asset Management Wealth Group in Switzerland discussed international experience in investment finance.
One common takeaway shared by speakers, panellists and participants alike is the importance of predictability for private investments regardless of the sector.