Workshop on successful completion of 18 EU-funded infrastructure projects in energy efficiency and water supply and sanitation
On 16 and 17 November 2022, the representatives of Ministry of Infrastructure and Regional Development (MIDR) and the Regional Development Agencies North, Centre and South, together with GIZ Moldova team and experts, participated in a workshop to discuss the next steps and procedures for the successful completion of the 18 EU-funded infrastructure projects. 
During the workshop, 25 participants had the opportunity to learn and discuss the procedures related to:
Organisation of the hand over procedures of the construction works and the transmission of investment costs to final beneficiaries;
Risk management;
Sustainability of investments;
Inauguration events and visibility activities.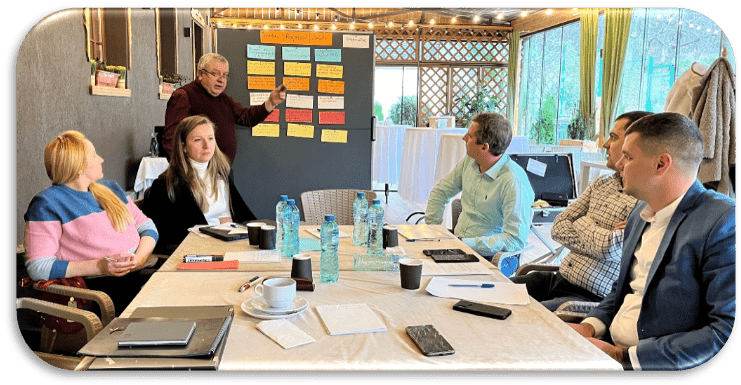 In a collegial environment, MIRD, RDA and GIZ representatives agreed on follow-up actions and next steps to finalise the infrastructure projects, and organisation of the final hand over procedures of the infrastructure to the final beneficiaries, local public authorities. Also, the participants were informed about the financial and narrative reporting of the results in line with the signed Financing Agreements. 
The event was organised with the project "Construction of water supply and sewage infrastructure and energy efficiency in public buildings". The project is funded by the European Union and implemented by the German Development Cooperation through GIZ (Moldova) in partnership with the Ministry of Infrastructure and Regional Development. The total budget of the project is €39.8 million.