"Ignite Cahul: Izestre": 9 notable personalities inspired young people and entrepreneurs in the south of the country
Several famous personalities from the Cahul region revealed their "dowry" during the most inspiring event of the year – "Ignite Cahul: iZestre". The event organised in Cahul for the first time in such format, has been hosted at the Palace of Culture "Nicolae Botgros". The event was specially designed for the community of entrepreneurs and young people with interests for entrepreneurship. The event was attended by 120 young people and entrepreneurs from Cahul, Leova, Giurgiulesti and nearby villages. The topics covered by the speakers included: digital and classic entrepreneurship, the digitalization of Cahul, cybersecurity, the startup ecosystem, as well as the Cahul film festival, folklore and traveling.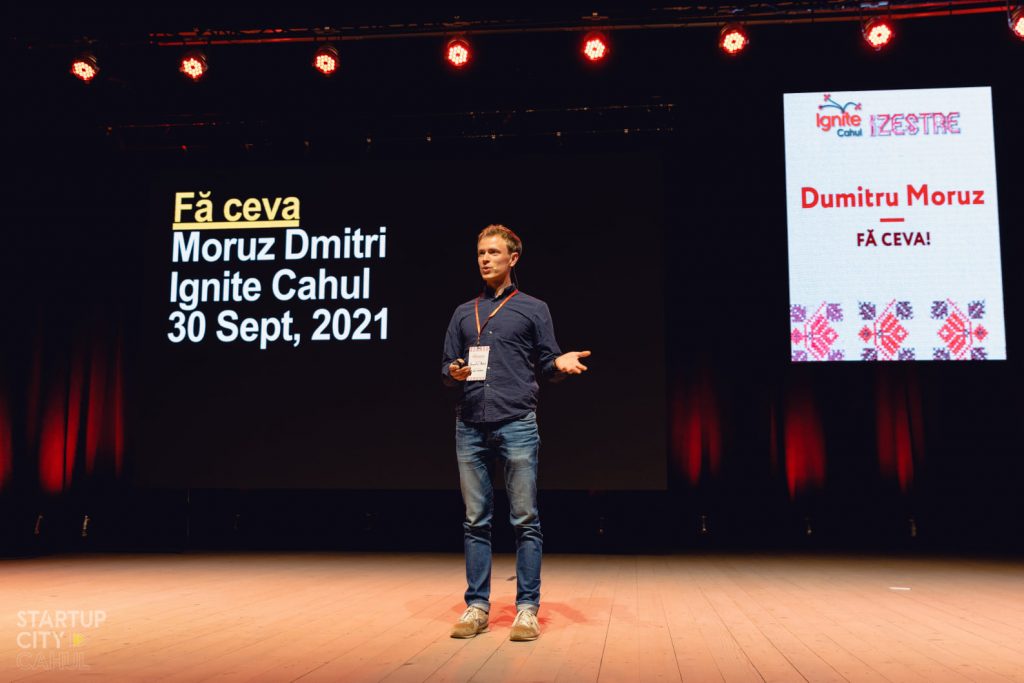 IGNITE is an event format organized in more than 100 cities around the world, and in Cahul the "Ignite Cahul: iZestre" was designed and implemented according to the concept. As part of this event, speakers shared their personal and professional hobbies, as well as the challenges that led them to become opinion leaders in their community, exploring their potential and experience to make a positive impact on the society.