EU Initiative on Health Security
Project Description
The EU Initiative on Health Security aims to set up a regional competent workforce for the prevention and control of challenges posed by transferable diseases and to enhance regional cooperation to tackle cross-border health security threats.

Specific Objective
The overall objective is to contribute to health security by protecting EU Neighbours' citizens against cross-border health threats posed by communicable diseases.

The specific objectives are as follows:
- Strengthen partner countries' skills and institutional mechanisms to respond to health threats.
- Support cross-border cooperation between the EU and partner countries on health security threats of common interest through exchange of information, best practices and lessons learnt.
Expected Results
- Continuation and further development of MediPIET as Field Epidemiology Training Programme (FETP).
- Stronger countries' systems and capacities necessary to effectively assess, detect, respond and prevent threats from communicable diseases.
- Progressive integration of the partner countries in the work of ECDC.
- Enhanced regional cooperation in the field of preparedness, response and emergency operations.

The activities are organised around different work packages.

Workforce oriented capability building:
- Analysis of training resources and needs.
- Training of two successive cohorts of fellows to support field epidemiology capacity in the countries.
- Strengthen the MediPIET network, by promoting ownership and maintaining quality of training;
- Digitalise the MediPIET training modules through utilization of existing ECDC online platforms.
- Increase sustainability by creating training cascade effect in the partner countries.

Epidemic intelligence, risk assessment, preparedness and response:
- Conduct assessments of partner country capacities following procedures and methodologies of ECDC.
- Strengthen Epidemic Intelligence in partner countries.
- Empower partner country experts to perform comprehensive Risk Assessment.
- Raise the level of preparedness and coherence of response to Public Health Emergencies.

Integration into ECDC systems, knowledge sharing and networking:

- Integrate partner countries into ECDC systems and tools.
- Provide observers' status for annual ECDC meetings of NFPs for public health functions.
- Share knowledge on topics related to Public Health.
Project map
Photo gallery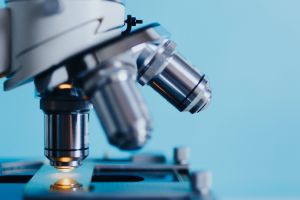 PROJECT DETAILS
Priority Area:
Partnership that greens, Partnership that protects
Subsector:
Health, Cross-border cooperation & border management
Topic:
Health, Cross-Border Cooperation
EaP Countries:
Armenia, Azerbaijan, Belarus, Georgia, Republic of Moldova, Ukraine