EU4Environment – Water Resources and Environmental Data
Project Description
Today's environmental pressures call for an urgent transformation in how we manage our natural resources in order to build resilient economies and protect the health of the population. The European Union supports the Eastern Partner countries in their green transformation with the "EU4Environment – Water Resources and Environmental Data" programme.

The EU4Environment – Water Resources and Environmental Data programme has two objectives: to improve the management of water resources by building upon approaches that have proved to be efficient in the EU and internationally and unleash the power of data for a more efficient and transparent decision-making.

With the European Green Deal, the EU has set ambitious environmental targets, such as "Zero Pollution" and is ready to support the Eastern Partner countries to adapt their development choices to their available natural resources.

The Eastern Partnership countries have shown their willingness to cooperate in this direction by signing association agreements with the European Union, and more specifically for the Republic of Moldova and Ukraine by being awarded the status of official candidate by the EU.

The identified measures build on, and ensure continuity of, the Shared Environmental Information System Phase II and the EU Water Initiative Plus for Eastern Partnership programmes.

Specific Objective
- Support a more sustainable use of freshwater resources through improved water policies and practices and help reduce the adverse impact of human activities on water quality and ecosystems.

- Extend and improve the use of sound environmental data by the partner countries, and ensure greater availability of policy-relevant data for decision-makers and citizens.
Expected Results
1. Water Resources
- The first cycle of river basin management planning is extended. Water strategies, policies and practices include climate-proofing measures.
- The implementation of water for health agenda makes progress.
- Novel approaches to water monitoring are further promoted.
- The economic soundness of water strategies and policies is improved.
- Water utilities, the private sector and the general public are more closely involved in water management.
- National and international water governance and cooperation are further strengthened.
- Priority measures are supported through finance mobilisation.
2. Environmental Data
- Water accounting is extended.
- Land, agriculture monitoring and data are improved.
- Air and waste management data and statistics are improved for policy-relevant use.
- Open data and citizens' participation in data collection and analysis are further operationalised.
- International sharing of data and networking is maintained.

Project documents
Project map
Photo gallery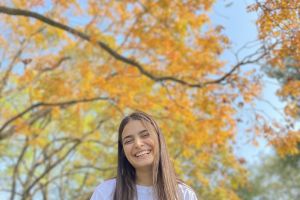 Videos
Moldova: rehabilitation of the Blind Nistru
Moldova: constructed wetlands for improved water supply & sanitation
World Earth Day - collecting litter on the Raut river in Moldova
World Water Day - from administrative to river basin planning in Georgia
PROJECT DETAILS
Priority Area:
Partnership that greens, Partnership that greens
Subsector:
Environment & climate change, Health
Topic:
Environment, Digital, Eastern Partnership, Good government, Health, Cross-Border Cooperation, COVID-19
EaP Countries:
Armenia, Azerbaijan, Belarus, Georgia, Republic of Moldova, Ukraine
EU Project Number:
424-550